D.C. Paper and Plastic Industries
D.C. Paper and Plastic Industries, part of D.C. Group –
manufactures and markets disposable paper cups for Hot and Cold drinks, Chinese Food Take Away containers (Chinese food pails), Soup, Pasta and Salad paper bowls, PATATAS Cups and many more. The wide range of TAVOR cups and food containers is renowned for it's quality and is exported to many countries.
D.C. Paper and Plastic Industries specializes in printing paper cups and Chinese food containers with the logo and design of fast food and coffee shop chains.
D.C. Pack – Protective Packaging. Our products protect your products for over 30 years!
Manufactures and markets packaging materials, specializing in designing and manufacturing protective packaging for electronics and other fragile and static sensitive products.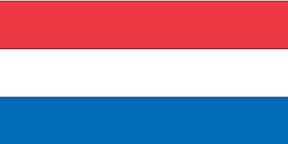 Onze producten: Verpakkingen verpakkingsmateriaal en disposables voor de food koffiebeker
Verpakking Horeca artikelen Beker karton en deksel Disposables bekers Wok Verpakkingen PE Schaum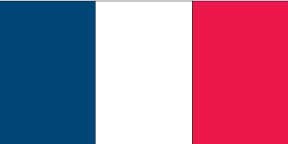 Le groupe D.C. se spécialise dans la production de gobelets carton et couvercles polystyrène pour restauration hors domicile Le groupe produit plusieurs produits de qualité dans le marché d'emballage et dans le marché de Vaisselle à usage unique-jetable. Le groupe produit des emballages spéciaux (la gamme China-pack) pour emporter la Nourriture Chinoise et pâtes, pour usage dans wok bars, sushi bars et bistros des pâtes. Tous nos produits peuvent être imprimés spécialement (le Quantité minimum est 50,000pcs) Dans notre gamme vous pouvez trouver: gobelets en carton et couvercles polystyrène, Tasse a café, papier, Gobelets pour boissons froides et une gamme complet de gobelet pour café, Ravier, Emballage Tasse de Café, Gobelets pop-corn Pot carton, Boite carton, Mousse, Mousse en Polyéthylène expansé, Gamme Sushi, Gobelets thermoformés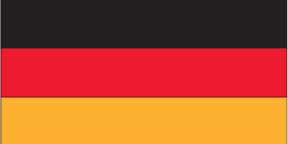 Die D.C. Gruppe fabriziert und vertreibt Einweg– Becher und Tassen für kalte und heisse Getränke. Die Gruppe stellt auch Fast food Verpackungen aus Karton fur asiatisches– und chinesisches Essen zum Mitnehmen her.
Die Gruppe spezialisiert sich darauf, die Papierbecher und die chinesischen Essensbehälter mit dem Logo von Fast Food und Kaffeegeschäftsketten zu bedrucken.
Die D.C. Gruppe ist ebenfalls ein lokaler Marktleiter im Design und Produktion für schützende Verpackungen elektronischer Produkte und in der Verteilung der Verpackungsprodukte. Die Verpackungen elektronischer Produkte sind aus Polyethylene–Schaum hergestellt. Die fabrizierten Papierbecher/Tassen und Plastikdeckel werden an eine breite Auswahl von Ländern in der ganzen Welt exportiert.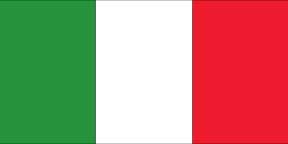 Il gruppo D.C. produce bicchieri di carta (paper cups) per bibite calde (caffè) e fredde. Il gruppo produce anche imballagio per asporto (take-away) di pasta e cibo cinese (contenitori Wok). Il gruppo si specializza prodotti stampati di alta qualità. Il gruppo produce polyethylene spumano (PE spuma- Polyethlene foam). Il gruppo è anche un leader del mercato locale nel disegno e produzione di impacchettamento protettivo per prodotti elettronici e nella distribuzione di imballaggi per vari prodotti. D.C. Paper fabbrica bicchieri di carta e coperchi di plastica ed esporta la sua produzione a molti paesi.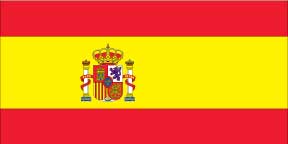 El grupo D.C. fabrica y comercializa vasos de cartón (paper cups) desechables para bebidas calientes y frías. El grupo D.C fabrica envases para comida china y asiática. El grupo se especializa en imprimir los vasos de cartón (paper cups) con logotipos de las cadenas de la cafetería y restaurantes; y los envases de comida china con el logotipo del restaurante. El grupo D.C. es también un líder del mercado local en el diseño y la producción del embalaje protector de espuma de polietileno para productos electrónicos y la distribución de productos de embalaje. D.C.Paper fabrica vasos de cartón (paper cups) con sus respectivas tapas de plástico y exporta su amplia gama de productos a muchos países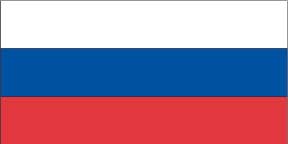 Группа DC производит и продает широкий ассортимент одноразовых бумажных стаканчиков для горячих и холодных напитков. Группа D.C. производит бумажные контейнеры (China–pack) для cетей быстрого питания. China pack является идеальным решением для большого ассортимента продукции питания takeouts. Группа специализируется на печати бумажных стаканчиков и бумажных контейнеров (China–pack) для пищевых продуктов с логотипом любой сети быстрого питания. Группа также один из местных лидеров рынка в области разработки и производства защитной упаковки для электронных товаров, а также упаковочной продукции.
D.C. Paper and Plastic Industries Ltd.
P.O.Box 164 Kibutz Horashim 4586500, Israel
Tel: 972 3 9005555
Fax: 972 3 9005500