Tavor is the brand name for the finest quality paper cups, manufactured by D.C. Paper and Plastic Industries Ltd. Paper Cups for hot coffee are the main product line of D.C. Paper. The leading cup design, Cafe Marble, is trendy, young, stylish, and attractive. This has made it very popular among coffee lovers. The Cafe Marble line is made of a single poly-lined heavy board and excels in quality and design. The Cafe Marble line is the most attractive line of hot cups in Europe today. High quality and contemporary design make it the leading hot cup in the coffee shops market.
The Cafe Marble design is available in all the popular sizes from 4 to 16oz.
On Special demand we also produce hot paper cups in size 21oz. (Case External Dimensions in mm)
Hot
Paper Cups
Code
Cups
Cups:
Bag/Case
Case
Dimensions
Code
Lids
Lids:
Bag/Case
Case
Dimensions
G1H
4oz 100cc
100/3000
395x334x577
LG1HH
Dome Lid
100/1000
335x275x215
A3H
6oz 180cc
50/1000
385x315x425
LA3HH
Dome Lid
100/1000
460x177x425
A2H
8oz 250cc
50/1000
385x315x425
LA2HH
Dome Lid
100/1000
436x178x449
A1H
10oz 330cc
Narrow
50/1000
410x330x432
LA1HH
Dome Lid
100/1000
460x177x425
O1H
10oz 330cc
Wide
50/1000
452x367x640
LI1HH
Dome Lid
100/1000
480x205x527
I1H
12oz 400cc
50/1000
452x367x653
LI1HH
Dome Lid
100/1000
480x205x527
B1H
16oz 500cc
50/1000
452x364x670
LI1HH
Dome Lid
100/1000
480x205x527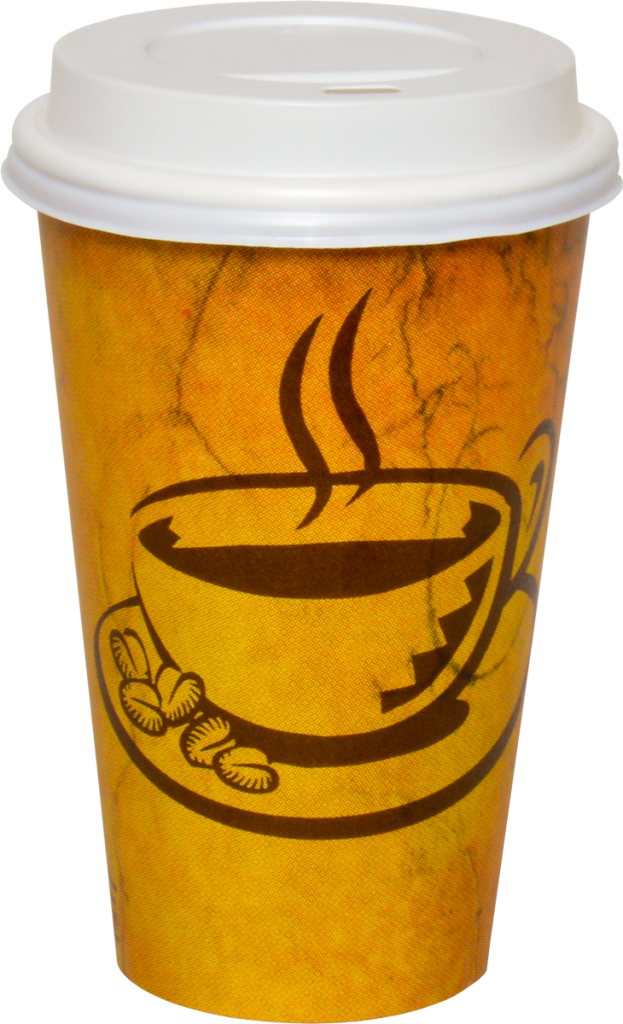 The Cafe Marble line includes individually designed lids that securely fit each size of cup. We have two kinds of lids: dome lids with taste marks and fold-back flat lids. For two sizes (8oz, 10-16oz) we also keep in stock black lids.
Many coffee shops appreciate the contemporary appearance of the Cafe Marble design and it often becomes a part of the coffee shops decor.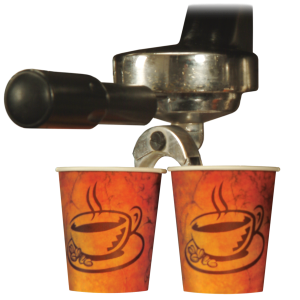 Custom printed hot coffee cups. Tavor Paper Cups are printed on state-of-the art flexographic presses. We print up to four colors including 4-color process capability. Tavor's minimum order for custom printing is 50,000 cups per size. For lower quantities please refer to Tavor Digital Cups which are supplied with no minimum quantity and no printing plates charges.
Tavor Paper Cups are exported to many European countries and enjoy the full benefits of the free trade agreement between Israel and the EC: no customs tariffs and extremely low transportation (shipping) costs. At D.C. Paper we also produce a full line of cold paper cups for the fast food and ice cream industry. D.C. Paper is a supplier to Coca-Cola, Pepsi Cola, McDonalds, Burger King, and many other satisfied customers in Israel and abroad.
D.C. Paper and Plastic Industries Ltd.
P.O.Box 164 Kibutz Horashim 4586500, Israel
Tel: 972 3 9005555
Fax: 972 3 9005500